Now that the beautiful Chesham Lodge nestled in the heart of Belgravia has been completed, the Belgravia Residents' Journal speaks with its developer Steve Aldridge, the founder of CityScope Developments, about the building's conception and about financial investments in London
What were your initial thoughts upon seeing the land on which you have built Chesham Lodge?
Sourcing good properties in central London is always the most difficult task and you need vision and good comparables to support any purchase. On seeing Chesham Mews, I knew this was a special and unique opportunity because of its location and the space it potentially provided. Furthermore, it was a new build, which is rare for mews houses. I had to act quickly as these properties hardly ever come to the open market but I am proud of what we have achieved and hope this home will make the future buyer very happy.
Once the land was acquired and the property rebuilt, how much time was spent on the little details?
It has been a very detailed and exhaustive process. The attention to detail has been phenomenal. I have worked in close collaboration with all of the project team and, unusually, with the investors as well. We looked at trends, technology, furnishing and bathroom details, which we believed were suited to this project. Our vision was to have an exceptional finished product that would be desirable to a wide range of buyers looking for a Belgravia home at this price point.
In terms of acting as a financial investment, how will this property work for the eventual buyer?
I think you only have to study the media to realise that property in London, especially in a prime central location, continues to be a leading financial investment.
What do you have to take into consideration when planning a property from the ground up?
You need the best project management team in the business, and we certainly had this at Chesham Lodge. It still comes with challenges such as planning, logistics, care and consideration for the local community and environment. As a goodwill gesture to one of the neighbours, we painted the front of their property during the development of Chesham Lodge.
When looking to invest in London property, what should buyers be looking for?
Location, quality and desirability.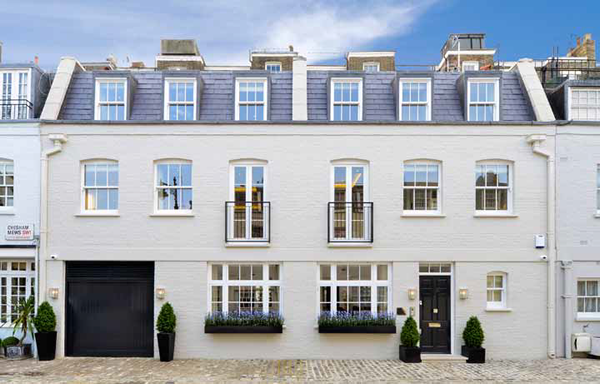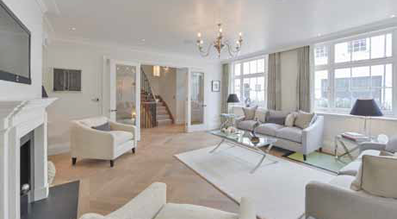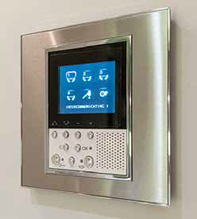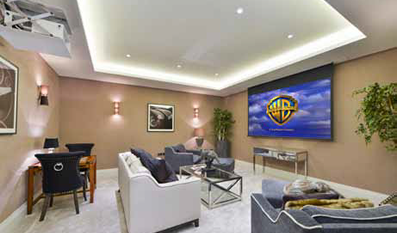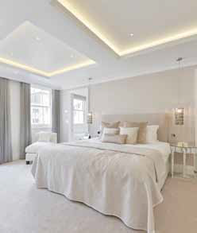 For further enquiries about Chesham Lodge, please contact Stuart Bailey at Knight Frank on 02 0 7881 7720. Knight Frank, 82/83 Chester Square, SW1W 9HJ (knightfrank.com; cityscopedevelopments.com)
As told to Katie Randall
Chesham Lodge in all its glory. Photographs courtesy of Knight Frank
BELGRAVIA RESIDENTS' JOURNAL October 2013