There's a lot to be said for learning on the job, as Cheryl Markosky discovers when she meets one of London's top developers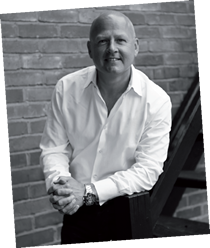 Steven Aldridge, managing director of upper-scale Cityscope Developments, might not realise it, but he's in good company with Steve Jobs, Bill Gates, Pablo Picasso, Woody Allen, F. Scott Fitzgerald, Mark Zuckerberg, Richard Branson and Yoko Ono.
That's quite a list, comprised of talented and successful folk who either dropped out of college or university, or decided not to even register in the first place.
"I didn't want to carry on studying, so left school at 15," explains Steven, an amiable and knowledgeable-looking 51-year-old, despite his lack of paper credentials.
Determining what he liked most - colour, design and property - he fell into estate agency in 1989. "I worked for five years at Anscombe & Ringland's Highgate branch, and then another five at Chestertons in Little Venice, where I also lived."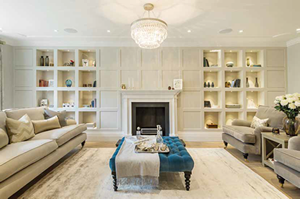 Steven comments that it was "a natural progression to then move into development", kick-started by money left by his grandfather when he died 15 years ago.
It's evident that his father's had some bearing on his 'university of life' career too. "He creates wonderful fashion window displays," Steven explains. "I tried, but couldn't do it."
Creativity must be in his genes, however, as he takes great pride in creating something beautiful. "I get more of a buzz out of producing something than selling it."
He makes it all sound terribly easy turning out bespoke, luxury mews and townhouses in the capital's swanky districts of Chelsea, Belgravia, Knightsbridge and Kensington. Yet, it's apparent that Steven has learnt a great deal over the years, understanding his chosen sphere and how to make a profit by sticking firmly to it.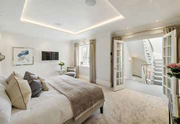 Steven's often asked why he doesn't venture out further to areas such as St George's Hill or Wentworth in Surrey, where wealthy purchasers want houses of Cityscope's magnitude and quality. But he insists on keeping to core areas he knows best.
"I understand exactly what I should be paying for property in Kensington & Chelsea and Westminster, and what products people want."
He adds that central London's a safe haven for many buyers throughout the world – "they want to invest here and will continue to do so."
Steven's also sensible about making sure he doesn't overexpand. He says he likes to see the business grow "in a natural way, rather than spread too large too quickly," he explains. "I really know my market, where properties range from £2-£10 million in prime central areas."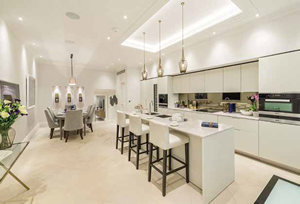 He believes the key to his achievements was getting to know London's estate agents. "They either know my name or my company name," he points out. "And I always buy property through agents."
Steven adds that when he completes a project and it's time to sell, he's loyal to the agent that sold him the building in the first place. And that loyalty's rewarded with the agent thinking of him first when the next opportunity for development comes along.
The other clever trick is to have a good team of building contractors specialising in basement work in his address book, as digging down to gain precious square footage is de rigueur in all the smart postcode zones these days.
Steven's contractor of choice is Knowles Associates, a firm conveniently located near where he lives with his wife of nine years, Sarah-Jayne, an employee of a multi-national mining company; and their six-year-old son, Rufus.
Leading a balanced life, he drives into London three days a week to work in his Kensington High Street office. On the other two days, Steven works from home.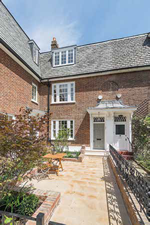 You get the feeling that he never stops working completely, however. "I couldn't work nine-to-five for a corporate firm like my wife does, as I'm not a corporate guy," he declares.
Even though he relaxes at home with his family, plays golf, and supports Tottenham – "I'm trying to encourage my son to get into football" – he admits that he never really switches off.
Which could explain why Cityscope's such a fruitful enterprise. Steven forms fantastic houses, sometimes out of nowhere on bare patches of land, such as Chesham Mews in the heart of Belgravia. He's also a dab hand at converting existing houses, where his job is about preserving period features.
Despite his triumphs, he has no ambitions for his son to work alongside him. "He says I'm a builder, but I'm not really. I don't get my hands dirty," Steven comments modestly.
Even though there are no academic letters behind his name, he passes with honours every time he completes a project, adding stylish homes to fashionable parts of the capital.