With demand on a continuing roll and space at a premium, prime central London developers are having to innovate to accumulate. Faith Glasgow talks to Steven Aldridge of City Scope Developments about his subterranean schemes – and PCL prospects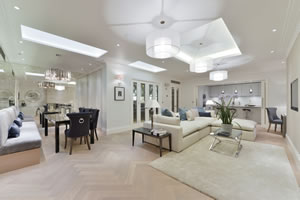 The traditional prime central London property market – Belgravia, Mayfair, Kensington, Knightsbridge, Chelsea – has become very much a law unto itself. Over the last 25 years or so, it has increasingly been buoyed up through good times and bad by its image among wealthy international buyers as highly desirable and extremely safe.
The developers who cater for the requirements of that fastidious market are working in an extraordinary niche. Getting a project wrong, whether in terms of overpaying for a property to be renovated or misjudging the specifications for the new home, could be a horribly costly business – so they need to know exactly what they're doing, and work with a similarly experienced team.
Steven Aldridge, managing director of City Scope Developments, is a casebook example. 'I've been a developer in prime central London since 1999,' he says. 'My expertise is specifically in that area, so I'm comfortable with the pricing and the nature of the market. If I worked anywhere else now, it would take me a long time to understand that market as well as I understand this one.'
As he explains, this is a unique environment because it's so strongly perceived as a safe haven for global investors' money: 'even when the wider UK market collapsed in 2008, we didn't see a dramatic reduction in demand, just less activity for a while.' Prices in the PCL enclave have risen by 150% over ten years to the end of 2013, compared with just 57% in the wider London market, according to LonRes/Nationwide figures.
In general, house prices tend to move cyclically – but Aldridge sees no indication that the longstanding strength of PCL is coming to an end any time soon. 'I think the boom will continue for a number of years, because I just can't see anything likely to upset the market. When there are concerns elsewhere in the world, wealthy people want to put their money into central London property because the demand is always there,' he says.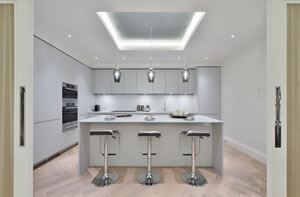 That's not to say he is sanguine about the outlook for the market; the troubles, however, lie on the supply side. 'My concern is that the people buying in prime London now are simply holding property as a store of wealth, so these homes are empty much of the year.
'Historically we have seen a level of turnover as people move around, and that still goes on to a greater extent in areas such as Chelsea and South Kensington, which attract European buyers. But in the prime central heartlands such as Knightsbridge and Belgravia, global buyers just buy and hold. I'm worried that in due course there may be nothing to buy.'
Moreover, he adds, he as a developer is likely to be outbid on any properties that do come to the market. 'My turnaround on a property is 18-24 months, so that timeframe will influence what I can afford to pay. But long-term investors intending to hold it for longer will be prepared to pay more,' he explains.
At present, however, Aldridge is still finding opportunities where he is able to add significant value, particularly by developing downwards. 'I like houses where we can increase the square footage by digging down into the basement, ideally adding a couple of floors below ground,' he says. With house prices at around £2,500/square foot in these areas, the addition of an extra thousand square feet – even at lower prices below ground – makes eminent sense.
Indeed, out of the four projects currently in progress, three are being given the subterranean treatment. 'We can get natural light into the first level, so we put in a large kitchen/family room, and then use the second level for a really nice wine room, gym, cinema or media room where there's no need for natural light.'
He may occasionally purchase properties that have not been renovated for three or four decades – 'you can still find them, because there's a cycle of upgrading and deterioration, and sometimes a family will live in a house for a long time and do no work on it.'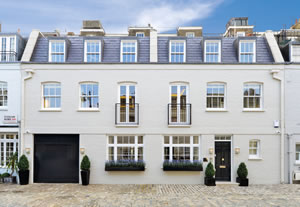 Very occasionally he is able to buy land and start from scratch, as he is currently doing at Chesham Mews in Belgravia. 'The previous house was knocked down and we just purchased the land for £4 million plus,' he says. He has built a five-storey property –two floors of which are below ground – of around 4,700 square feet. 'It has five ensuite bedrooms, a passenger lift, all the latest toys and gadgets, so everything can be controlled remotely via iPad from anywhere in the world.' That is now on the market at a cool £13.75 million; Aldridge anticipates a Russian, Chinese or Middle Eastern buyer.
More commonly, his finds are in reasonable condition but have no basement. The project in Jubilee Place in Chelsea, a five-floor renovation about to go onto the market at around £8 million, is just such a one. Again, Aldridge and his team have added not one basement but two. 'It was the first house in the road to be granted permission for a double basement and some of the neighbours really weren't terribly happy at first. But now they're doing one themselves,' he observes wryly.
The focus on digging down deep makes these projects expensive, difficult and time-consuming. Specialist and highly experienced contractors are a must – not least because Aldridge has to convince the local authorities that he knows exactly what he's doing in structural terms in order to get permission for his ambitious plans.
But in ultra-prime London, where buyers will pay the earth for extra space and a superlative specification, it's an investment that is clearly paying off.